Jeff Wyler Kings Nissan is proud to announce that we now inspect and service Uber vehicles. So if you are thinking about becoming an Uber driver here are the requirements you need to know for your vehicle: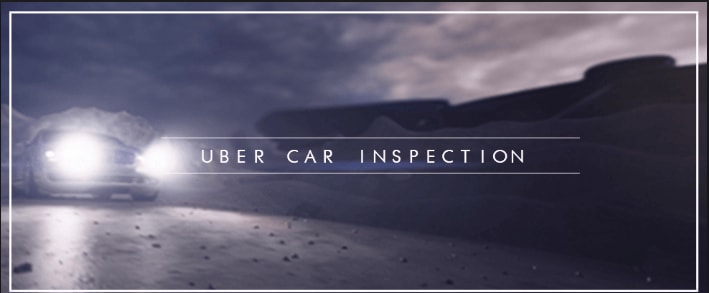 Your vehicle must be a 2007 or newer for UberX and 2010 or newer for UberXL
Your vehicle must be a 4 door car, truck, SUV or minivan (preferably black, white, silver)
Your vehicle can't have any major cosmetic damage
Drivers's full name must appear on the insurance for the vehicle
Driver must have 3 years driving experience and be at least 21 years old and have a clean driving record and pass a background check
Your Uber vehicle must pass a vehicle inspection that includes:
Working headlights, tail lights, turn signals, brake lights, emergency/parking brake, foot brakes (pads/shoe thickness)
Steering mechanism--ball joints, tie rods, rack and pinon and bushings
No large cracks in the windshield
Front seat adjustments must work
Doors must open, close and lock
Horn must work
Speedometer must work
Muffler and exhaust system must work properly
Tires must have good tread depth
Interior and exterior rear view mirrors must operate properly
Safety belts for driver and passengers must work properly
If the vehicle fails any of the above the vehicle automatically fails inspection.
If the vehicle passes inspection the certificate expires after 1 year.
Restrictions for Uber vehicles that don't qualify:
No full size vans, no taxi's or marked vehicles and no salvaged or rebuilt vehicles (salvage title)
Please call our Service Department today or use our convenient online 
service appointment
scheduling tool. You are also welcome to visit us at our location at 9819 Kings Auto Mall Rd. Cincinnati, OH 45249. Check out our
directions and hours
for the Jeff Wyler Kings Nissan service department. We can get your appointment booked for your Uber inspection and we can get you on the road today and you can begin your new career as an Uber driver. Our Service Department is here for all of your automotive needs to keep your Uber vehicle running great and when you choose our Service Department you'll know you and your vehicle are in the best hands possible.